Customer reviews
Customer Reviews
02/20/2020
R
United States
Comfy and light
Soft material, super light weight
02/20/2020
Janine
United States
Comfort and quality
Very comfortable and stylish. I felt great cleaning the house in them and was able to dress them up and go out to dinner as well. Definitely recommend and plan on getting more colors when they become available in my size.
01/12/2020
Ellyse
United States
Great!
I purchased the wonder pants and the namesta sandals. I ordered a medium in the pants and was worried they would be too big, but they fit perfectly. That said, I would suggest sizing UP. As far as the sandals go, I ordered a size 7 and they fit. Overall a good experience. I actually completed my first handstand in the wonder pants so maybe that's a good sign!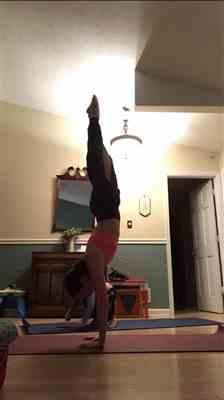 12/23/2019
Ariane B.
Canada
Really comfy
The pants are really comfortable to wear, even just around the house, very stretchy and don't feel too tight while staying in place.
12/21/2019
Kala G.
United States
Love these pants!
These are so, so comfy and super cute! People who don't do yoga think that I ripped my pants LOL or just otherwise don't get it, but I get so many compliments from fellow yogis. These pants do stretch with wear - I haven't washed them yet but I sized up (from S to M) for a flowier look.
12/12/2019
Holly F.
United States
Fun
These were so far out of my comfort zone, but I'd been eyeing them for a year, so I went for it. Nobody commented on them, but I LOVED wearing them. The fit is flattering, and I think they go well with the different formats I teach.