Customer reviews
Customer Reviews
03/19/2020
Autumn B.
United States
LOVE LOVE LOVE
Excellent customer service, excellent fit, great quality.
01/11/2020
Rachel .
United States
Super Soft Overalls
I ordered these because I was wanting a cute and comfy overall to wear, haven't worn any since the 90's and they were corduroy! Boy these are way nicer and more comfortable. The best part about these overalls is that they have DEEP pockets!!!! What girl doesn't want pockets!!? The material feels like legging/ yoga pant material cotton but its not thin by far! I love that they have adjustable straps that you can tie wherever you like. Super glad I bought these and will be buying from Namastetics in the future!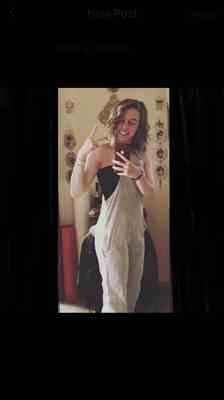 12/14/2019
Mary F.
Canada
Cool thing
These overalls are super comfy . I love them
11/19/2019
K.S
United States
One in every color please!
These overalls are super comfy and stylish too! I wear them around the house all the time, and have gotten numerous compliments when out in public. They are casual, but also don't look like you just rolled out of bed. Love, love love!
08/27/2019
Jennifer F.
United States
On the move overalls
LOVE THEM♥️♥️ Getting ready to buy more!!!
08/15/2019
Christine P.
Canada
Love this comfy and relaxed look
This item is so funky and looks great for easy travel to the gym. So comfy too!!!