Customer reviews
Customer Reviews
11/19/2019
Kelly M.
United States
Perfect fit for petit ladies!!!
They are comfortable enough to wear all day!
09/16/2019
Erin M.
United States
So comfy!
I've seen this pants on Instagram but was reluctant to buy them because I like to try clothes on before buying, hence why I don't buy clothes online. But I read some reviews and decided to bite the bullet. They were a little pricey but so unique, and I'm all about unique clothes. They fit very true to size. I'm short but thick so I bought a medium. Even the length was perfect because they get tighter at the bottom. They're so comfy I would like to buy in other colors! I bought the army green color which was also true to the picture online.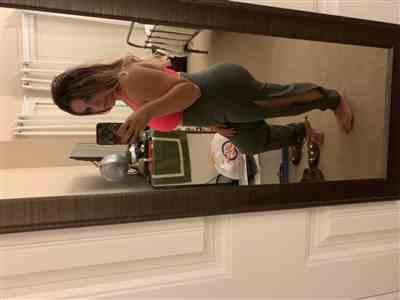 I love it!
Color is great, shopping was fast. I feel beautiful and I can practice my sports with confidence!
I am in love with these pants
I am in love with these pants. I have the green, black, and red pair. The colors are very rich. The quality is very good and durable. The elastisty does run out by a very small margin around the waste, and it does shrink slightly in the dryer. For me, that was a good thing that it shrunk q bit, because of my height, it is pretty baggy around the ankle. Because of the style of the pants, I actually don't mind it though. They fit so comfortably and I love the movement I have in them. I also love that my legs slide in and out of the pants, making them kind of feel like shorts but not. They are very breezy.